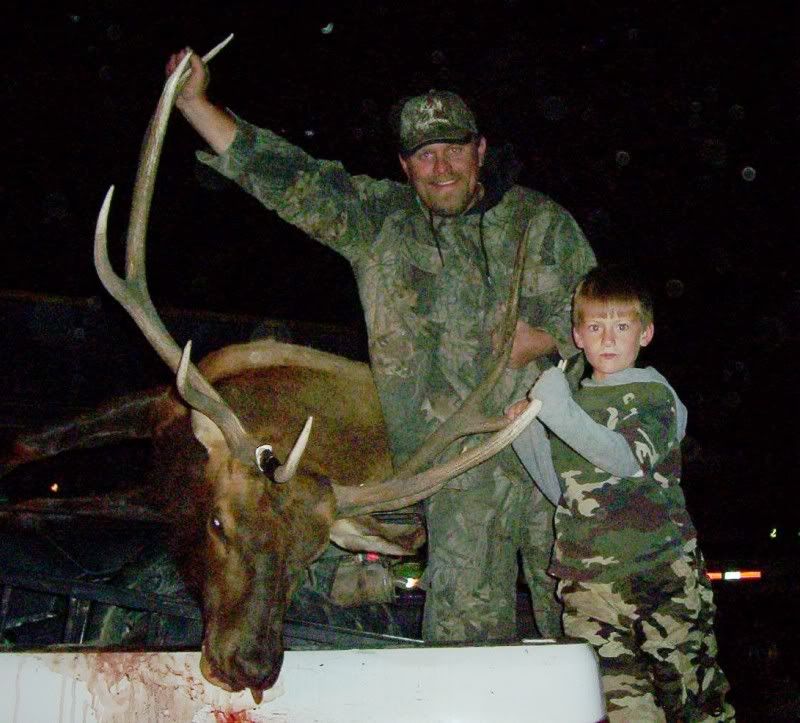 Well some rather cool stuff has happened since I wrote last.
One being that Jared shot a HUGE Bull Elk with his bow. He is so proud!
Dallin was with him, and so were Randy and Morgan.
Last night was Joshua's 3rd Football game. He played a couple minutes of the 1st quarter and most of the 2nd quarter. After half time he never came out of the game. He played Offense and Defense, and did a great job. This is really boosting his self esteem. His dad is so proud of him, which I am do glad of...most things they do not see eye to eye on, so this is great for them.